Amy Matthews, BMC Teacher, IDME, CMA, RSMT/RSME has been teaching movement since 1994. She is a Body-Mind Centering® Teacher, a Certified Laban Movement Analyst, an Infant Developmental Movement Educator, and a movement therapist and yoga teacher based in NYC.
Amy has partnered with Sarah Barnaby to create Babies Project – a space in NYC dedicated to developmental movement for babies (of all ages). Previously she was a director of The Breathing Project, and co-authored with Leslie Kaminoff the best-selling book Yoga Anatomy (published by Human Kinetics).
Amy is a Program Director for the School for Body-Mind Centering, and teaches on SME & IDME Programs in the US, Germany and Italy. She taught for four years with Bonnie Bainbridge-Cohen in Berkeley CA, and was on the faculty of the Laban/Bartenieff Institute of Movement Studies for 10 years.
Amy has participated several times in Gil Hedley's dissection workshops, and has studied kinesthetic anatomy with Irene Dowd and BMC with Bonnie Bainbridge Cohen. She has studied yoga with Alison West, Mark Whitwell, Genny Kapular and Kevin Gardiner, and full-contact karate with Sensei Michelle Gay.
Amy is certified as a yoga teacher and as a shiatsu practitioner, is registered with ISMETA as a Somatic Movement Therapist and Educator and has been registered with Yoga Alliance as an E-500 RYT. She teaches embodied anatomy and movement workshops for programs in the US and internationally, and works privately integrating Laban Movement Analysis, Bartenieff Fundamentals, yoga, Body-Mind Centering and Proprioceptive Neuromuscular Facilitation (PNF).
Learn more about Amy here.
Mary Lou created, developed and led the Dance Program at Lane Community College from 1980 to 2003. She pioneered a somatic curriculum including Body-Mind Centering®, Authentic Movement, Anatomy for Dancers and studies in Laban Movement Analysis™. Her background in dance and choreography have forged her pursuit of the longevity of a healthy, moving body. Her interest in Body Psychology led her to various forms of Healing Arts. Mary is a certified teacher and practitioner of Body-Mind Centering, a certified Laban Movement Analyst (CMA) and a skilled practitioner and teacher of Authentic Movement. She holds a Master's degree in Dance with a related field in Anatomy and Kinesiology. She trained for one year as a counselor in the Chemical Dependency Program. She is a Registered Somatic Movement Therapist (RSMT) through the International Somatic Movement Education and Therapy Association (ISMETA).
Find out more about Mary Lou and her program here.
Rebecca Haseltine is a Certified Body-Mind Centering® Practitioner and Teacher with over 20 years experience working with children and adults. Body-Mind Centering® is a deep study of the body through awareness, movement and touch integrated with anatomy, physiology, development and embryology. This study began in college when she created a special major combining dance, art, science and education. Rebecca's practice is informed by studies in dance, taiji, qigong, and yoga. She has taught Bodymapping™, and Somatic Drawing™ classes and workshops in the Bay Area and in Europe since 1992. She taught at the Bridge School for 11 years, doing creative movement and art with children with severe physical and language impairment. Rebecca is also a visual artist working with somatic and environmental themes. To see her artwork, please visit www.rebeccahaseltine.com.
Rebecca Haseltine is a Registered Somatic Movement Therapist through the International Somatic Movement Education and Therapy Association and is a Certified Somatic Therapist through the Associated Massage and Bodywork Professionals. Rebecca is also certified as an Infant Developmental Movement Educator.
Learn more about Rebecca's program here.
BMC Certified Teacher, Practitioner, EAY & EDMY, Qigong
Bob began studying Body-Mind Centering in 1984 with Maryska Bigos. In 2007 he supported her in founding and through 2011 the management of the Kinesthetic Learning Center (KLC). Bob became a certified practitioner (1990) and teacher (2002) of BMC who has been teaching experiential anatomy and physiology in schools of massage therapy and somatic programs for twenty-five years. His interest and practice of yoga led him to receive an Integral Yoga® teacher certification and become a frequent SBMC guest teacher with Bonnie Bainbridge Cohen in BMC Embodied Anatomy & Yoga and Embodied Developmental Movement & Yoga certification programs in Amherst, MA and New York City. Bob began studying and practicing qigong in 1992; holds a teacher certification from Supreme Science Qigong Center and integrates the principles of BMC into his classes. He brings an improvisational theater background, including ten years as a professional, to the experiential learning process of BMC. His lightness and fun in the classroom is grounded by his degree in Biology (1980) and his ongoing studies in science and nutrition that support his understanding and ability to clearly communicate the anatomy and physiology of the body. He served for fifteen years in committee and board roles for NCBTMB and currently maintains a private and group practice in health and movement integration.
Learn more about Bob here.
Olive Bieringa is a dance maker, somatic movement therapist and cultural producer who grew up in Wellington, New Zealand, studied at the European Dance Development Center in the Netherlands and completed her MFA in Performance and New Media from Long Island University in Brooklyn, NY. She is a certified teacher of Body-Mind Centering®, certified DanceAbility teacher, working with performers of all abilities, and a Shiatsu practitioner.
Olive teaches internationally in Body-Mind Centering(r) trainings for Moveus, Germany Leben nuvoa, Italy, Moving from Within (USA), universities and festivals such as KHIO, Praxis Festival, Oslo, Impulstanz Festival, Vienna, Movement Research, NYC, SEEDS Festival, Earthdance, Massachusetts, Wayne State University, Detroit, Winona State University, Minnesota, and for dance companies Lyon Opera Ballet, Footnote Dance, Touch Compass, New Zealand, Axis Dance Company, California and Young Dance, Minneapolis.
Learn more about Olive here.
Walburga Glatz is a Certified Teacher of Body-Mind Centering® (BMC®), a registered (by ISMETA) Somatic Movement Therapist and Educator™ and an Infant Developmental Movement Educator™ (IDME™). She has further trainings in Craniosacral Therapy and Lymphatic Drainage, and in different techniques of New Dance, Action Theatre, Butoh, T'ai Chi, and Tango Argentino.
Her first career before becoming fully dedicated to BMC® was in law and she holds a PhD in Law.
She lives in Berlin (Germany), teaches internationally, mainly in BMC® Certification Programs around the world, and is the director of three licensed BMC® and IDME Programs - two in Europe (Slovakia and Spain) and one in South America (Argentina). In her work both with adults and children, the concrete freedom of non-judgmental exploration and the philosophy and poetry of the body have become her focus.
Learn more about Walburga here.
Gloria Desideri is a Registered Movement Therapist and Educator (ISMETA), Certified BMC®Teacher/Practitioner, Somatic Movement Educator and Infant Developmental Movement Educator. She is also a Certified Teacher of Kinetic Awareness™ and a Practitioner of Somatic Experiencing® (Dr. Peter Levine's approach to trauma and post-traumatic stress symptoms). With a background as professional dancer and choreographer (1977 – 1992), she integrates in her work several movement practices and body-mind disciplines. Upon returning to live in Italy in 1998, after 15 years in the U.S., she started to collaborate with the Public Health System (ASL-Viterbo) directing BMC-based projects for children with severe disabilities and their families.
She also directed training programs for the educators of the public day care centers of Viterbo. Since 2005, she has been directing Leben, a cultural association that in 2009 became a company and that has been organizing BMC® licensed programs, international conferences and other activities aiming to promote somatic education and therapy in Italy. Gloria is teaching internationally and holds a private practice as therapist and cunsultant for adults, children and their parents, in Rome and in the area of Tuscania.
Learn more about Gloria here.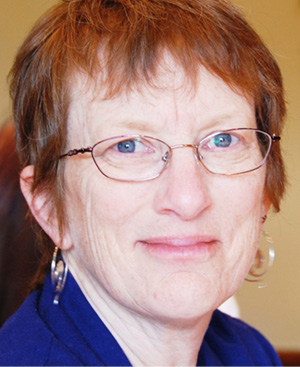 Wendy Hambidge is a certified Body-Mind Centering® Practitioner and Teacher, Registered Somatic Movement Educator and Therapist, and an Infant Developmental Movement Educator. As an artist, she produced dance work for 30 years and holds an MFA in choreography and performance. Wendy first encountered Body-Mind Centering in 1990 where she found it to radiate with possibility for self-study, movement, and choreography. Wendy now utilizes BMC with clients, ranging from artists and athletes to parents and babies, to develop deep physiological awareness—supporting individuals through somatic inquiry related to coordination, development, muscle patterning, creativity, performance, injury, chronic pain, and psychophysical integration.
Based in Portland, OR, Wendy has taught Experiential Anatomy in the Yoga Shala Teacher Training Program and Embodied Anatomy and Yoga (EAY) program with Amy Matthews. She regularly assists Bonnie Bainbridge Cohen (BMC℠ founder) and currently teaches Experiential Anatomy for The People's Yoga Teacher Training Program, and the School for Body-Mind Centering Licensed Programs throughout the US and Europe.
Learn more about Wendy here.
IDME FACULTY w/Amy Matthews
Thomas Greil, Practitioner and Teacher of Body-Mind Centering, started together with Jens Johannsen, Friederike Tröscher and Myra Avedon the Chiemsee Program 2003-2007. He worked for many years as administrator for BMC programs and is currently the educational director of the Association SOMA, which is offering the BMC Certification Programs in France since 2006.

He travels frequently teaching in other European BMC Programs and especially in the Infant Developmental Movement Education (IDME) Programs in Italy and Bratislava. He is offering private session, group classes and parent-baby groups.

He works with babies, children and adults especially with neurolological and muscular/skeletal challenges. In 2013 he started with other BMC colleagues in 5 European countries the project SPAKS, which applies the BMC work to people with special needs.
Learn more about Thomas Greil here.
Sarah is certified as a BMC Practitioner and Infant Developmental Movement Educator (IDME) through the School for Body-Mind Centering. She is also registered as a Somatic Movement Educator through ISMETA.
Sarah teaches developmental movement to babies of all ages in NYC. She also teaches yoga asana and anatomy in group classes and private sessions. She is the co-founder and co-director of Babies Project with Amy Matthews.
In addition to being an SME and IDME, Sarah is certified in Embodied Developmental Movement and Yoga (EDMY) and Embodied Anatomy and Yoga (EAY), Body-Mind Centering® programs that teach developmental movement principles and an embodied approach to anatomy in relation to yoga practice.
Learn more about Sarah here.